Divini Audio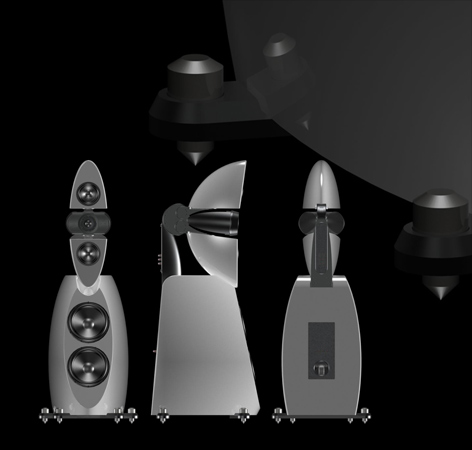 Thank you for your appreciation toward DIVINI- AUDIO products. DIVINI-AUDIO's mission is to provide the best, enjoyable sounds and happiness for music lovers at reasonable prices with premium quality. Our team assures you of the best product design and quality throughout production.
DIVINI's Design Concept on Speaker :
High Response : to present real quality sounds, the needs of the amplifier efficiency should be highly responsive and rapid toward the output signals.
Best Transiency : the spirit of sounds will dominate the entire music listening session. We believe that the quick response of transiency will provide better sound quality.

Lower Breakage of Signal :

during each step of cable transmission, our amplifier will present complete and perfect sounds with precise design, quality material, and a great shielded damping system.
Accurate Phasic Position : throughout the design of amplifiers, phase distortion is the most difficult problem to deal with. The distortion is related to the design of the amplifier case and frequency divider. The lower the level of phase distortion is, the more vivid the resultant sound will be.
Advantages
Domestic Brand Launches to Global Platform

"DIVINI AUDIO" ,a well-known stereo system brand,is designed and made in Taiwan. We are famous for speakers and stereo cable accessories,which are exported to mainland China and worldwide.

Quality Design Comes with Premium Sounds

We produce only the best quality products: we focus on every detail that may affect sound quality during the design and production processes.

The Best Sales Team in Taiwan

Our team provides consultation for both software and hardware problems, as well as the most satisfying customer services. As everything is made in Taiwan, we can guarantee a constant supply of stereo parts.